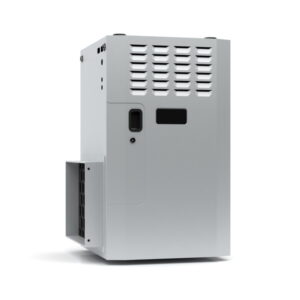 Perhaps you need to replace your furnace for this coming heating season or you're considering upgrading or replacing it before the need becomes urgent. (You certainly don't want to go through the process of researching, purchasing, and installing a furnace in Minnesota in January if you can avoid it by planning ahead.) Or perhaps you are building a new home and considering which system to start with.
Whatever your situation is, it's important to know the basics about furnace heating systems before you begin narrowing down your options.
At the most basic, there are two types of furnaces: those that are fueled with natural gas, and those that are powered by electricity. Both have benefits and drawbacks that you should consider before choosing a furnace in Cohasset, MN.
Benefits of Natural Gas Furnaces
Familiarity: It's likely that you've had natural gas furnaces in the past, and are comfortable with having one in your home and understanding the basics of how they operate. That familiarity can make them easier to recognize when they need care or maintenance too.
Speed of heating: A natural gas furnace can bring up the temperature of your home very quickly, bringing speedy relief and comfort during sudden cold snaps. This makes it easier to lower the thermostat when you are away, saving energy, and then heating your home quickly when you return.
Cost of fuel: Natural gas tends to be less expensive than other energy sources, so a natural gas furnace is likely to be cost-effective.
Drawbacks of Natural Gas Furnaces
Installation: If you don't already have a natural gas line going to your house, having one connected can add significantly to the cost of installation. In some places, you won't be able to have a gas line connected at all, so it's important to make sure this is possible before you purchase a gas furnace.
Safety: Most of the time, natural gas furnaces operate safely. Having consistent annual maintenance done can help to ensure that safety. But some risk of carbon monoxide exposure exists with this appliance as it gets into the double digits in age. 
Benefits of Electric Furnaces
Versatility: No gas line is required, so as long as your home has electricity, you're all set. And electric furnaces tend to be smaller, giving you more placement options and more space in your home.
Installation: Due to the fact that you don't need to connect to a gas line, installation of an all-electric furnace can be less costly and a bit faster.
Safety: Electric furnaces pose no risk of gas leaks.
Drawbacks of Electric Furnaces
Speed of Heating: It takes longer for an electric furnace to raise the temperature of your home.
Operating Cost: This largely depends on the rate you pay for electricity. In many places, although electric furnaces are very efficient, the cost of electricity is much higher than the cost of natural gas making them too expensive to run for some people.
Benefits of Professional Assistance
It's good to have this basic information when considering a new furnace. But the most important thing is to get the help of a professional. Our team would be proud to help you navigate the possibilities so you can choose a furnace that best fits your home and your needs.
Reach out to Mesaba Heating & Air Conditioning today for all your home furnace needs.