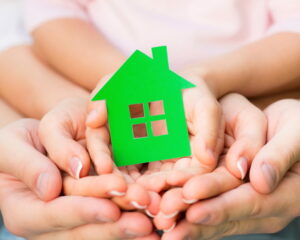 The weather outside is quite chilly, the sunset comes sooner and sooner each day, and you're probably already planning out your holiday celebration. This means that winter is officially here. If you're wondering how to get your home ready for everything that's ahead, we suggest starting with your home's heating services. It's all too common to run a furnace in your home. These systems are great for most people, but if you're ready for an upgrade and you think that a furnace just isn't your best fit anymore, then we'd like to suggest a boiler.
We know that boiler installation in Chisholm, MN might be something that doesn't always seem accessible. We want to make sure that it is for you. We're qualified professionals who understand quality service and strive to get it for you.
Why You Should Consider a Boiler
Let's get into a few of the reasons why you should consider a boiler for your home.
They're Long Lasting
One of the best things about boilers is their lifespan. Most heating systems last you about 10-15 years, but boilers can stretch all the way to 20-25 years. This is because these systems are built to be durable and they have fewer moving parts than other heating systems. This means that you don't have to worry about things wearing out over time.
They Feel Better
You know what the heat coming from a furnace system feels like. It's the feeling of warm air blowing throughout your home. Boilers are a little different. Boilers mimic the feeling of the sun shining down on you on a hot day. This is because this system allows heat to radiate outward.
They're Less Likely to Give You Trouble
Boilers are less likely to give you trouble in the form of repair work. This is because of an advantage that we mentioned above—less moving parts. Having fewer moving parts means that it takes less to keep this system properly maintained. If you're receiving professional maintenance on a regular basis, then the rest of your system operation should be smoothing sailing.
The Merits of Professional Service
All the benefits of a boiler are great, but you're never going to get the quality service you're looking for if you don't have professional service. Professional service is really the defining factor in anything you're going to do in your home. If you want to ensure that the boiler you purchase is actually worth the effort, then the first thing you need to do is contact our team.
We can help you from the very beginning. If you need help choosing a boiler for your home, we can run the right calculations to determine what's best for your space. The same goes for the installation process. We make sure that what we do is specifically tailored to your home. You can get the process started today with a call to our team.
Contact Mesaba Heating & Air Conditioning today to schedule an appointment with our professionals. Service to You, Is Success to Us!