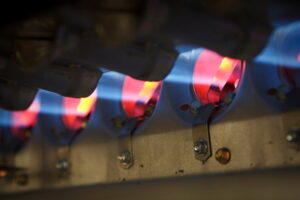 Now that we're nearing the coldest temperatures of the season, you're really putting your heater to the test. If your home's heater is acting up, then it means that it's time to check in with our professionals. We're always ready to provide you with heating repair in Cook, MN that's going to improve your home. We always suggest that you follow this up with a helpful learning moment as well. 
After you solve your home's heating issue, it's a great idea to take a moment, pause, and reflect to understand what got you to the heating problem in the first place. This way, you can understand what factors affect your home's heater and avoid potential problems in the future.
What Can Cause Heating Issues
There are a variety of things that might cause heating issues in your home. If you relate to any of the things we list below here, then it's time to take your heating care back to the drawing board. You can avoid a lot of heating repair troubles with the right steps. 
Skipping Maintenance
Are you skipping out on your annual maintenance appointments? You should schedule an appointment for maintenance services every single fall. If this isn't something that you're currently doing, you're going to notice that your heater's quality declines with time. Skipping out on maintenance isn't something that you can afford if you want heating that's both high quality and cost-effective. If you're interested in making your maintenance services easier, we can be the team to help you with this. Consider enrolling in our maintenance program. 
Neglecting to Change the Filter
One simple thing that we encourage all homeowners to do is swap out their home's HVAC filter when necessary. Neglecting to change this filter is the easiest way to cause unnecessary trouble in your house. We recommend that all homeowners put an ongoing calendar reminder in their phones to change their HVAC filter once every three months. It's the easiest way to help your heating system.
Going with Amateur Work
Make sure that you go with a professional when you're ready to address any heating problems you're having. Professional work is going to give you service that's not only effective but also long-lasting. This is important. You don't want to keep battling the same exact heating problem because you didn't have a professional fix it the first time. Our professionals are here to provide you with service that's fast, effective, and affordable. 
Not Investing in Your System
Are you investing in your home's heating system? When we talk about investing in it, we're talking about getting yourself the best parts possible to make sure that your heater service is prime. It's important to get yourself a proper thermostat. We know that you might be happy with your current thermostat if you've had it for a while, but we can assure you that this change is both good and necessary. A new thermostat can save you money while improving your heating.
Contact Mesaba Heating & Air Conditioning for your home's heating care. Service to You, Is Success to Us!