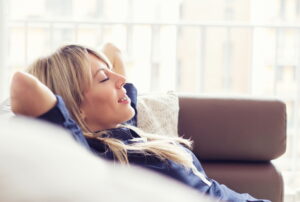 We want to take a step back and talk about your home's indoor air quality services. How is your indoor air quality(IAQ)? If you can't say that it's doing too well so far, then you're not getting the overall great HVAC quality that she needs.
Having poor indoor air quality isn't something that you can always notice without subtler context clues indicating an issue. If you're looking for signs that you're having issues with your indoor air quality, then we're going to help you out today. We're the experts for indoor air quality in Hibbing, MN and we're available to help you out.
Signs That You Need IAQ Help
These are the signs that your indoor air quality might need a little help in your home:
You're coughing, sneezing, or having difficulty breathing when you normally wouldn't
Your skin is dry or irritated with no clear reason
You're experiencing an increase in headaches or nausea
There's an increase of dust in your home
You're noticing hot and cold spots throughout your home
You notice unpleasant odors
Your Indoor Air Quality Options
So you might have just realized that your indoor air quality isn't fairing so well. That's okay! You've got options when you need them from our professionals. Here are a few things you can try out depending on what's going on in your home.
Air Duct Services
The foundation of great indoor air quality services begins with your ductwork. If you don't currently have great air duct services, then you're going to need to revise this and get this back on track as soon as possible. Air duct services are always something that you need to have performed by a professional. If your air duct services aren't adequate, then nothing else will be either.
Air Filtration Systems and Air Purifiers
Air filters and air purifiers are great because they're going to clean up your home's indoor air. If you're trying to choose between the two systems, you should consult with our professionals. Which unit you choose depends on the specific contaminants that are currently hurting your home. We're here to help you with this.
Humidifiers and Dehumidifiers
Indoor air quality isn't all about germs and bacteria although this is a large part of it. Humidifiers and dehumidifiers matter too because having healthy indoor air quality also counts on your humidity balance. We can help you with these services. We're going to get you quality work every time you need it.
Heat and Energy Recovery Ventilators
Heat and energy recovery ventilators are the systems you're looking for if you need a unit that's going to allow fresh air without sacrificing comfort. We all have those days where you've been running for an air conditioner or heater for hours on end. It's getting stuffy inside your home, but you would hate to open up a window and sacrifice the temperature that you've created. This is when you need an HRV or ERV system to work for you.
Contact Mesaba Heating & Air Conditioning for the services you need in Hibbing. Service to You, Is Success to Us!