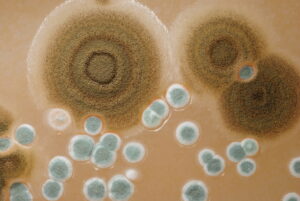 Now that fall is here, we're going to be spending more time indoors. It's cool outside, it's getting darker sooner, and we know that you want to be cozy indoors. When you spend more time indoors, it's vital for you to start thinking about your home health.
When we're talking about home health, we're not just talking about the cleanliness that you can do with a mop and broom. Instead, we're talking about indoor air quality services. Particularly air purifiers in Nashwauk, MN. Air purifiers can be the difference between a good home and a great home. Let's talk about what you should know below today…
What's an Air Purifier?
We like to start off with a quick definition of air purifiers whenever we talk about them. This is because the term "air purifier" is a blanket term and not everyone is aware of this. When we're talking about air purifiers on our team, we're talking about UV air purifiers.
UV air purifiers are air purifiers that utilize ultraviolet light. This type of UV air purifier is great because it can get rid of microscopic particles floating in the air. If you'd like to improve your home's indoor air quality, then this is a great place to start. You just need to make sure that you get the right air purifier and we can help you do this.
The Benefits of Air Purifiers
Let's talk about the benefits of air purifier systems:
Better Indoor Air Quality: The main benefit of getting yourself an air purifier is getting yourself better indoor air quality. Improving your indoor air quality means that you're improving your life. This isn't us being dramatic either! This type of change in your home can really help and we want to help you facilitate this change. We're the team you should contact when you're ready.
A More Comfortable Home: Eliminating harmful particles throughout your home can help you feel a lot more comfortable in your space. Eliminating harmful chemicals can actually help you sleep better, feel more comfortable, and of course breathe either in your space.
A Cleaner Space: Do you want a cleaner space for your home? You should start with an air purifier. This is going to help you be able to clean up any of the debris that's floating around and leaving behind particles. Dust mites, pet dander, etc. all add up and can add up and make your home dirty.
Professional Service Helps
Professional service is what you need to make sure that your home's air purifier is perfectly suited for your home. Professional service is vital because only qualified professionals can get you the service that you're looking for. We want you to trust a team that has the right experience, background, and licensure to make sure that they do right by your home's air purifier. We can be this team for you. Your air purifier is sure to be in good hands when you go with our team.
Contact Mesaba Heating & Air Conditioning for your home's air purification services. Service to You, Is Success to Us!