Your air conditioner is just like your car. Without regular annual service, your equipment might start to wear down. We always like to use the car comparison because it illustrates the perils of poor maintenance so accurately. Think about it like this: if you were about to go on a road trip from Hibbing down to Baton Rouge, would you want the car that's received annual service from a professional? Or would you want the car that's been driven regularly but hasn't seen a tech in ages? We're sure you'd feel safer and more comfortable in the first vehicle. The same logic applies to your AC.
If you want to keep your air conditioner in pristine condition, then we suggest considering annual maintenance. We even have a plan you can enroll in. We'll talk about all the details below…
The Effect That a Lack of Maintenance Has…
If you're more of a visual learner like us, then we want you to see this.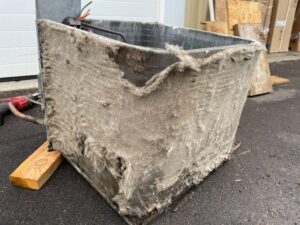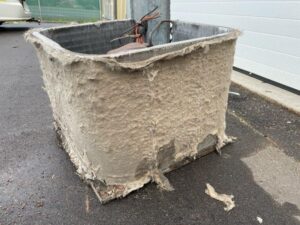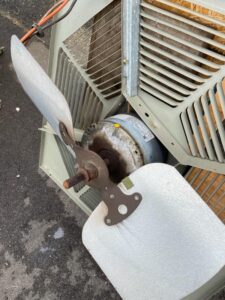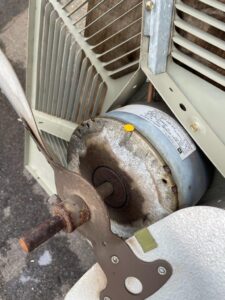 The photos we've included here are of a unit that was never serviced nor maintained. Although it wasn't receiving proper care, it was being put to work just like any other air conditioning system. What you're looking at in the photo is the build up that happens when this occurs.
This isn't just an eyesore either. This type of buildup causes a steep increase in your electrical usage, poor performance, and reduced cooling in the home. In addition to this, the seals around the fan motor have been leaking for quite some time which caused similar adverse effects on the unit.
The Good News
The good news is that your air conditioner probably isn't in bad shape like this. Even if it is, you can get the care you need and then start taking care of your system with an annual tune-up. We have a program specifically designed to keep your needs in mind.
Our Energy Savings Agreement
We have two tiers of our Energy Savings Agreement because we want to be able to accommodate any and all homeowners. Here's what our maintenance plan includes:
Deluxe/Deluxe Plus Maintenance Plan
Service and savings on one (Deluxe) or two (Deluxe Plus) pieces of equipment.
Lifetime repair guarantee on all parts installed by mesaba for as long as you own your home and your membership remains in good standing. This excludes AC/HP compressors.
Priority scheduling: you'll get front-of-the-line emergency service.
Complementary system Super Tune-UP and safety inspections.
15% discount on repairs and a 10% discount on new installations. One year membership in good standing is required for the discounts.
No call-out fee.
24-hour emergency service, with no weekend or overtime charges.
Economy Maintenance Plan
Minimum required service to maintain the factory warranty.
Super Tune-Up and safety inspection.
15% discount on repairs & 5% discount on new installations. One year membership in good standing is required for the discounts.
90-day warranty on all parts.
Discounted call out fee starting at $79.00.
All mechanical equipment will fail at some point. We do our best to make sure that yours can perform at its most efficient level for as long as possible.
Still have questions? You can contact us to answer anything you're curious about. Our technicians are always friendly and helpful.
Note: Each plan only covers one piece of equipment. (AC, AC/HP, Furnace or Boiler unless noted.