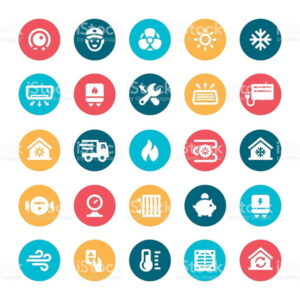 Air conditioning maintenance is one of the most important things that you can have performed in your home. We always go through the effort of making this clear to our customers, but we want to take the time to discuss it here on our blog.
Air conditioning maintenance is quite the hot topic among homeowners, but there are some common misconceptions. We want to work to make sure that you've got your facts straight. We can do this because everyone on our team is an expert in everything air conditioning in Hibbing, MN. Keep reading below to learn more…
AC Maintenance 101: A Crash Course
Are you wondering what's so great about air conditioning maintenance? Here are just a few things:
Better Cooling: If you want great air conditioning services, then you should start with AC maintenance. Our technicians prime your system and work out any potential problems before they can negatively impact your AC.
Longer Lasting AC System: Air conditioning systems are set to last about 10-15 years, but they can't do this without the proper care. The proper care starts with routine maintenance.
Lower Cost: We've saved the best for last. Yes, you can actually save yourself money by investing in routine maintenance. The cost savings come in because you're running such an efficient system. You won't waste any energy on inefficiency.
Our Maintenance Plan
We're a local family team that seeks to accommodate local homeowners. One way that we can do this is through our maintenance plan. We have a couple tiers of it so that you can get the service you're looking for no matter who you are or what you need. We'll start off with our most basic maintenance plan:
Economy Maintenance Plan
This plan includes:
Minimum required service to maintain the factory warranty.
Super Tune-Up and safety inspection.
15% discount on repairs & 5% discount on new installations. One year membership in good standing is required for the discounts.
90-day warranty on all parts.
Discounted call out fee starting at $79.00.
Deluxe/Deluxe Plus Maintenance Plan
If you want to kick things up a notch, we'd suggest going with our deluxe or deluxe plus maintenance plan. This includes:
Service on one (Deluxe) or two (Deluxe Plus) pieces of equipment.
Lifetime repair guarantee for as long as you own your home, and your membership remains in good standing. This excludes AC/HP compressors.
Priority scheduling: you'll get front-of-the-line emergency service.
Complementary system rejuvenation service and safety inspections.
15% discount on repairs and a 10% discount on new installations. One year membership in good standing is required for the discounts.
No call-out fee.
24-hour emergency service, with no weekend or overtime charges.
If you're having trouble figuring out what's right for you, our professionals are at your disposal. We're always available to chat. We care about your comfort and it's something that we take seriously. Make sure that you get in contact with our professionals for what you need.
Contact Mesaba Heating & Air Conditioning to schedule an appointment today. Service to You, Is Success to Us!