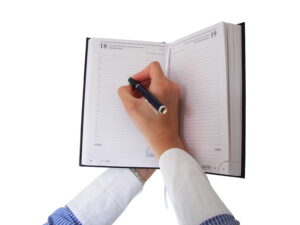 Last time, we discussed if a boiler is right for you. If you read through our blog and realized that a boiler is right for you, you might want to consider boiler installation in Coleraine, MN. If you do, then it's important to make sure that you understand the ins and outs of boiler systems.
Although boilers are a lot more common in Minnesota and the surrounding states due to our cold weather, they still can't beat out the popularity of furnace systems. This means that many people don't understand the basics of these systems. We want to get you in the know today. In addition to this, we want to set the record straight on common boiler misconceptions that we hear from homeowners. Let's get into what you should know below…
Common Myths That Are False
Here are some common misconceptions about boilers that we hear from homeowners.
Boilers Are Inefficient
One of the most common misconceptions about boilers is that they're inefficient or less effective than other heating systems. This couldn't be further from the truth. Boilers are typically more efficient than forced air systems because they sidestep the problems that venting can bring. You're not going to lose out on efficiency through loose or gapping ductwork. Instead, you're going to have even and effective cooler whether this is through an electric boiler or a gas boiler. 
Bigger Boilers Are Better
One of the most common misconceptions we hear when it comes to sizing is that the bigger a heater is, the better it will be for a home. This is a misconception that can land you in a lot of trouble. This is because your heating system needs to be properly fit to your living space. Although you might equate a bigger system with more power, this isn't really the case. Having a system that's too big for your home can cause problems. This is why we suggest a load calculation and an assessment from a professional before you make a purchase.
Boilers Are More Dangerous Than Other Forms of Heating
Boilers aren't more dangerous than any other heating system. This is a misconception we hear because homeowners are concerned about the possibility of a boiler explosion. A boiler is just like any other heating system—it has its risks. With a natural gas furnace system, you run the risk of carbon monoxide poisoning. Boilers rarely get to the point where they explode and, if they do, it's only after years of neglect. This isn't something that's likely in your home and it shouldn't deter you from considering this system.
Professional Care Makes a Boiler Great
Just like with any other heating system, professional care is what's going to make your boiler system great. If you want high-quality work, consult with our team members. We care and it's evident in our work. We're not done until you're satisfied with the service you've received. 
Contact Mesaba Heating & Air Conditioning today to schedule an appointment with our professionals. Service to You, Is Success to Us!