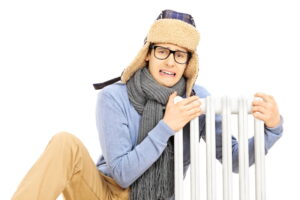 If this winter has been hard on your heater, then you might be considering new heating systems for your home. Since we live in a colder climate, the possibility of choosing a boiler is incredibly realistic. If you're switching over from a forced-air system like a furnace, then this is a big decision. If you want to choose the right system, then you should talk to our professionals. We'll help you determine if a boiler is right for you and provide you with the right boiler installation in Virginia, MN.
Today, we want to run through some of the most vital information surrounding boiler systems. There's a surprising amount of things that you may not know about this system. Let's get into everything you should know below…
The Benefits of a Boiler
There are so many benefits to boiler systems. Here are a few of the best benefits:
High Quality Heating
One of the best benefits of a heater is the fact that it heats so thoroughly. Although the heating that a forced-air system like a furnace provides is great, homeowners often prefer the heating that a boiler can deliver. Boilers mimic the ways the Sun heats the Earth. It radiates out and feels like the sun shining down on you on a warm summer's day. If this is something that sounds appealing to you, then it's definitely worthwhile to schedule an appointment with our professionals. We'll help you find a boiler that's perfectly fit for your needs.
Long-Lasting Service
A great feature of a boiler is how long this system lasts. Boilers separate themselves from the rest of the pack of heaters because they last about two decades on average. This type of heater is an investment. Having a heater that lasts this long is an advantage because it eliminates the stress of replacement work. We're prepared to help you with what you need.
Cost Savings
You can save a considerable amount of money with a boiler. This is because boilers are so efficient. Boilers are radiant heating systems, and the boilers that we typically use are hydronic systems. Water is a better conductor of heat than air. This means that you can save time, money, and energy with your heating. If you really want to save money, we want to help you with the best boiler system services around.
Professional Boiler Installation
If you only walk away from this blog remembering one thing, we want it to be the importance of professional service. Professional service makes all the difference because it allows you to get the very best service the first time. Boilers are known to be great systems because they're reliable and long-lasting. If you want to make sure that your boiler can last as long as possible, then it's important to invest in the right installation services. We're able to provide this service for you. Contact us when you want high-quality service that's going to keep your home warm all winter. 
Contact Mesaba Heating & Air Conditioning today to schedule an appointment with our professionals. Service to You, Is Success to Us!