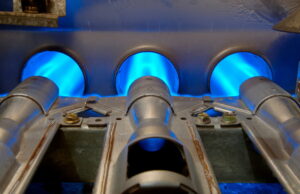 Has your heater disappointed you so far this winter? Maybe the problems you've dealt with this season have become more and more alarming as time has gone on. If this is the case, then it might be time for you to consider a heater replacement in Nashwauk, MN. Sometimes, we speak to homeowners and notice that they shy away from replacement services, opting to repair no matter the cost. 
We can promise you that replacement is better for your bottom line. It's also something that our professionals can make easy for you. If you're not sure when to replace, you're not alone. Many homeowners wait until it's too late and then face a complete heater breakdown. If you want to make sure you avoid this, watch out for the signs below. 
When to Replace Your Home's Heater
This is when you should consider replacing your home's heater.
You've Had Your Current Heater for 10+ Years
How long have you had your home's current heater? If you've had this unit for 10 years or more, then it's time to consider replacing it, no matter what its current condition is. Heaters are only expected to last about 10–15 years and, realistically, it's not going to be inefficient until the very end of its lifespan. We recommend that you upgrade your heater when it's around this age and starts to show signs of trouble. We'll be by your side to help you choose a new unit and perform the install.
You're Never Warm Enough
You're at home shivering and adding on endless layers … even with the heater on. This is a problem. Your home's heater should be fitted to the personal needs of your space. If it can't perform well, then it's a capacity issue. This can happen as your heater ages or as the needs of your home grow. Getting yourself a new heater is a simple solution to this. 
Your Heating Bills Are Sky High
Have you noticed that your monthly heating bills have increased? Your heating bills should always be reasonable. If you can't say that they are, although you haven't changed how you run your heater, then what you're paying for is either dysfunction or inefficiency. An upgrade is a simple way to solve this. 
You've Repaired Often
How often have you repaired your home's heating system? You shouldn't have to repair your home's heater more than once every few years. If you find yourself repairing your heater more often than this, then it's time to consider replacement. It's never a good decision to repair your heater this often no matter the price of the repair work. But while we're on the topic of price, let's get into this below…
Your Repairs Are Increasingly Expensive
We already established the issue with repairing your heater on a routine basis. Now, let's talk about those repairs specifically. Your heater repairs shouldn't be sky-high. If the price to repair your heater is starting to shock you and it only increases the next time you need to have a professional come out to work on your unit, then you're having real efficiency issues. Replacement is your answer. 
Contact Mesaba Heating & Air Conditioning to schedule an appointment with our team. Service to You, Is Success to Us!