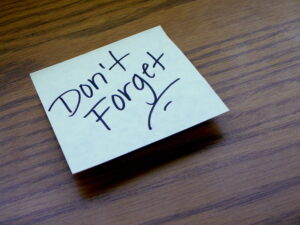 We're no strangers to cold weather in Minnesota, but that doesn't mean that the cold weather gets any easier to bear each winter. It seems that this winter has been especially cold, so if you're looking for tips to make yourself warmer this winter, we understand why.
Although your first instinct might be to do something drastic like look into replacement if your heater can't serve you the way you need it to, there are other things to try before you get to this point. Small changes make a huge difference in the overall function of your heater. We encourage you to implement these tips and then call for heater repair in Grand Rapids, MN. Let's get into the details below.
Try These Tips
Here are a few tips you should try out to keep your home warm this winter season. These simple changes will make a huge difference when it comes to your comfort.
Make sure your vents are clear
The first thing you should do if you're trying to improve your heating is to make sure your vents are completely clear. It's easy to make changes around your home during the milder points of the year like fall. During months like this, you can find yourself making seemingly benign errors that will come back to haunt you during winter. If you moved any large furniture, artwork, or anything else in front of a vent, take the time to move it out of the way now. This will clear a pathway for airflow.
Change your air filter
One of the best habits you can make a practice starting this winter is changing your air filter once a season or once every three months. This is a great practice to get into because it makes sure that your heater is free of unnecessary issues. It keeps your heater clean and ready to run. 
Check for any potential leaks
Have you noticed that there are drafts in your home? This is a problem when it comes to your home's warmth. You can have the best heater possible that works well, but you're never going to get warm effectively if all the heat is escaping out underneath your doors and windows. 
Consider your thermostat settings
What temperature are you choosing on your thermostat? Make sure that it's efficient. It's easy to choose a thermostat setting that's super high when you're cold. In reality, you don't need a sky-high thermostat temperature just to get warm. We suggest choosing mild temperatures and adding a pair of warm socks or another layer of clothes to the mix. This will keep you warm while lowering your energy bills. 
Always choose professional service
No matter what you need done in your home, you should always choose professional service. Professional service is what's going to make any service you receive worthwhile, whether it's installation, replacement, repair, or maintenance. Our team can help you with this. 
Contact Mesaba Heating & Air Conditioning to schedule an appointment with our professionals. Service to You, Is Success to Us!